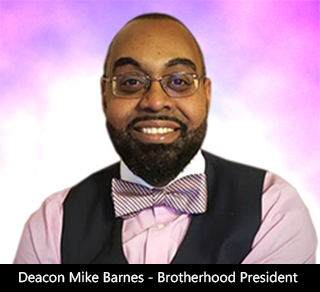 In a world desperately in need of the transformative power of God's love and healing abilities, men are in particular need of God's strength through spiritual unity and the fellowship of their brothers more than ever. God has a unique calling for men, and he desires to build, strong and courageous men for service in the work God and the mission of his kingdom. The way can become quite difficult at times and men quite often need the support of their brothers to help continue the press forward.
In Exodus 17, we read that in Joshua's fight against Amalek, as Moses stood on the hilltop, as long as he held up his hand with the rod of God Joshua would prevail in the fight, but as his hands dropped, Amalek would begin to succeed in battle. As the hands of Moses grew heavy (v 12), and he's could no longer maintain raised arms, his brother Aarron and Hur held up the arms of Moses to ensure Joshua's victory.
One of the important concepts we can extract from this event seems quite apparent. When the strength of Moses was not enough for him to continue in his role, his "brothers", natural and quasi, were there to help him continue his work of God. Their support for Moses in his time of need not only furthered the interest of Israel, but was critical in accomplishing the work of God. The Lord God could have simply "willed" victory, to Israel "without" Moses upraised hands, but the lesson is clear. We all are interdependent on one another, no individual truly walks alone, only God is completely autonomous. In our walk with God, we may sometime assume the role of Aaaron or Hur, and sometime we take on the role of Moses, but we all need one another other to help us along the way.
The Greater Refuge Church of Christ's Brotherhood Dept. is a dedicated ministry with the endeavors of meeting the need of each and every brother in the church by supporting, praying for, aiding and showing the love of Christ through the execution of meetings, activities and outreach. The Brethren are a collective body of men used for the assistance and support to the church in whatever way necessary! It is our goal to be a fully functioning group of men utilized to bless and be a firm foundation to not only our ministry, but the many other ministries at GRCC. With Jesus at the helm, we will continue to strive for spiritual excellence and growth of the young men of the future who are up and coming that will soon take the wheel and move the Dept in the forward direction that must continue on.